Speedo TriathElite
Wetsuit Sponsor
Website: Speedo.co.uk
Speedo has always been at the forefront of developing the newest and best products related to swimming and triathlon and offer a full range of Tri Suits, Wetsuits, Goggles and Training aids that will give you that added advantage in training and racing.
The Speedo TriathELITE range allows you to take on the most daunting first stage of the triathlon in confidence. Speedo's TriathELITE range is designed to improve speed, comfort and flexibility.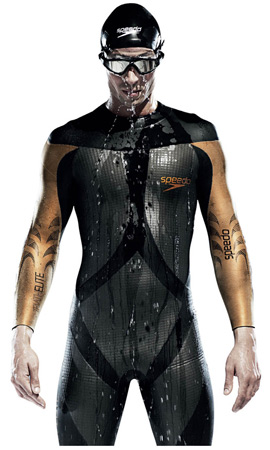 And with a range of Triathlon wetsuits designed for maximum flexibility, comfort and endurance for the most challenging stage - the swim.
Featuring cutting-edge materials, you'll be protected from cold open water conditions, be comfortably buoyant and assured that all you need to focus on is speed. For added confidence, their range of triathlon goggles, with anti-glare, fog-free and UV-protective qualities - perfect for days when the sun pierces the open water surface.
For training or racing, Swim Fitness products are the complete all-rounders for swimwear and equipment.
Be in the pool for longer and get more from your training sessions with Swim Fitness. Durable, hard-wearing, performance-enhancing - As well as chlorine-resistant technology, the Speedo Swim Fitness range is designed to look good while you train, leaving you confident and focused on your fitness every lap of the pool.

NEXT EVENT

THE VITRUVIAN
EVENT FULL: It's almost time for the multi award winning Vitruvian triathlon 2012, watch our Tweets for cancellation places becoming available... →
NEWSLETTER: Sign Up