SportsTest
Official Physiological Assessment Partner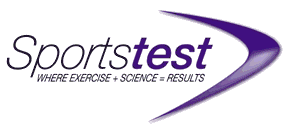 Website: SportsTest.co.uk
Pace Setter Events take pride in not only putting on great races but also in seeing great performances at those races and we are pleased to be in partnership with Dr Garry Palmer, founder and Director of SportsTest.
SportsTest offers a physiological assessment of athletes during exercise providing medically accurate key performance measurements which can be used to develop a science driven, optimal training program or exercise regime.
Key Performance Indicators tested include:
Threshold Determination: Your "fuel turning" points and a clear determinate of endurance performance. If you know them accurately they can be improved.
Fuel Utilisation: Your rate of "fuel burn" (and identify your "fat burning zone").
VO2 Max: one of the best indicators of cardiovascular fitness.
Heart Rate Max: Despite the "zone charts" you see on the walls this is in fact individual to you get it accurately determined.
Sub Maximal efficiency: What it costs (energy and effort) to operate at certain rates how efficient are you?
Body Composition Analysis: this medically accurate measurement is NOT subject to your hydration level (scales are).
Recovery Rates: Another key fitness measure which can be improved.
Power Output measurements: know how your body is reacting to the effort you are making.
Nutritional Guide: A personalised calorie Input/Output assessment based upon your measured physiology - includes target carbohydrate, protein and fat intakes.
Anyone who spends time training or simply exercising for health can benefit from a Sportstest™.

NEXT EVENT

THE VITRUVIAN
EVENT FULL: It's almost time for the multi award winning Vitruvian triathlon 2012, watch our Tweets for cancellation places becoming available... →
NEWSLETTER: Sign Up